By Vivian Nguyen
I graduated from UC Berkeley in May of 2013 and like many other 22 year-olds, I didn't have a full-time job with health benefits right away. While I gained valuable work experience through a summer internship, I was only paid a stipend that didn't comfortably cover my living expenses plus the cost of a monthly health premium.
However, thanks to a key provision of the Affordable Care Act (ACA) that allows dependents up to age 26 to stay on their parent's insurance policy, I am one of 435,000 young adults in California who now has health coverage. Prior to Obamacare, young adults got kicked off their parents' health insurance much earlier than 26. So it's no surprise that my age group, young adults 18-34 year olds, is the group that has been most likely to be uninsured.
Given my post-college financial situation, I'm almost certain that I would've had to make the tough choice between paying rent and paying for insurance. But thanks to the ACA, I was able to stay on my family's plan and avoid this difficult decision.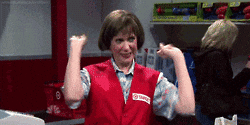 Personally, having insurance gives me peace of mind because risky situations could happen at any time. For instance, when I was 16, I discovered that I had a congenital heart condition known as atrial septal defect. In my particular case, the condition could only be corrected through open-heart surgery. I was extremely lucky because my health insurance was able to cover the costs of the surgery plus the costs of an annual check-up with my cardiologist, which I still get every year. Most importantly, not having to worry about my coverage this past summer allowed me to focus on other important aspects of my life, like networking through my internship and eventually securing that full-time job with health benefits.
There's a perception that young adults believe that they are "invincible." But risky situations and accidents aren't selective – they can happen to anyone at anytime. If anything, having insurance only enhances your invincibility. And thanks to Obamacare, being insured and being invincible no longer have to be mutually exclusive for the majority of young adults in our country. It's true for me and it can be true for you too.
—-
Vivian Nguyen is the Strategic Communications Coordinator for California Family Health Council.  She is a graduate of UC Berkeley and is passionate about sexual and reproductive health access. Vivian enjoys café hopping, running and quoting "Arrested Development."